Grapho-Lab ® Services

Document Examination --- Handwriting & Signatures Analysis

Services

We provide expert document analyses through the following services :
Forensic Examination, Questioned Documents / Handwriting
examination of questioned documents, handwriting and signatures
examination of signed art, antiquities and other collectibles

for determination of identity, fraud, forgery and altered documents
applying studied forensic techniques and proven methodologies
strict confidentiality, tight document security, and chain-of-custody
court-qualified expert witness testimony of the examiner
Trait, Behavioral, Aptitude Profiles / Linguistic Analysis

for corporate, clinical / psychological, or investigative application
both third-party analyses and personal evaluations are available
all analyses are provided and maintained in strict confidentiality
*
other adjunctive forensic services may also be made avalable -- please inquire.



<< Click to view more details and guidelines pertaining to our services; or simply

scroll down for contact information and / or for submission of questioned documents

.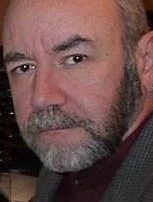 "Whether your case is large or small, and whether investigative, or already a matter for the courts, you can rely on our experience, our dedication, our objectivity, and confidentiality in service of your needs and objectives."
-- Kenneth John Davies B.Sc C.Ga QDE/CFC ACFE

Founding Director, Hawkeye Studios, Grapho-Lab Services

Questioned Documents -- Handwriting & Signatures

Beginning with investigative document work within government and in the insurance industry, Kenneth John Davies brings professional objectivity, strict confidentiality and expertise acquired over several decades in document examination, handwriting and signatures, and in the provision of court-qualified forensic expert witness testimony.
"The light of knowledge shall guide me to the truth, and with justice the truth shall prevail"
-- From
The Creed of The Forensic Examiner

To discuss your requirements, to obtain a fee quote, or to retain our services and *submit documents for examination, you may contact us confidentially by e-mail, phone, fax, or regular mail:

Hawkeye Studios ( Grapho-Lab® Services )
75 Bernard Drive NW, Calgary, Alberta, Canada T3K 2B5
phone: 403.295.3556 ( fax: 403.398.1522 )
E-mail: service@hawkeyestudios.com >>

(

Note

:

Email enquiries may receive more prompt and detailed response than phone messages

)

When you have our fee quote, you can make payment -- concurrent with your documents submission -- by one of the following means:


> law firm trust cheque / personal cheque


made payable to Hawkeye Studios at address above




> secure on-line bank

Interac*

e-transfer

using

service@hawkeyestudios.com

email address


* Submission of documents may be

in person by appointment

or

by

courier delivery

(especially if original documents may be included) -- or --

via

email attachment

option

in the case of submission only of photocopies.

Please inquire if in doubt about what to submit and how best to make your documents submissions.


---
Hawkeye Studios, based in Calgary, Alberta, serves locales from Halifax, Nova Scotia to Vancouver, British Columbia; including Toronto, Ontario; Winnipeg, Manitoba; Regina & Saskatoon, Saskatchewan; Lethbridge, Edmonton, & Calgary, Alberta; Iqaluit, Nunavut... and we may accept US and international cases.
PRIVACY & SECURITY: Your privacy, confidentiality, and security is of utmost concern to us, either as a visitor to this website or as a client of our document analysis / forensic services. Hawkeye Studios warrants that all personal and privileged information, provided us in any form, will be held in the strictest of confidence, excepting and solely limited to such disclosure as may be necessary to the provision of contracted document examination / handwriting analysis services. Hawkeye Studios further warrants that strict security measures are maintained to protect physical and electronic documents entrusted to our care.

questioned documents - document examiner - handwriting expert - handwriting analyst - handwriting analysis - document alnalyst - document forgery - signature forgery - signature analysis - graphoanalyst - grapho-analyst - graphoanalysis - grapho-analysis - graphology - forensic graphologist - forensic analysis - forensic linguistics - altered documents - forged documents - forged cheques - forged contracts - document fingerprints - investigation - court qualified - court-qualified - expert witness testimony - investigation


Hawkeye Studios

®
Grapho-Lab